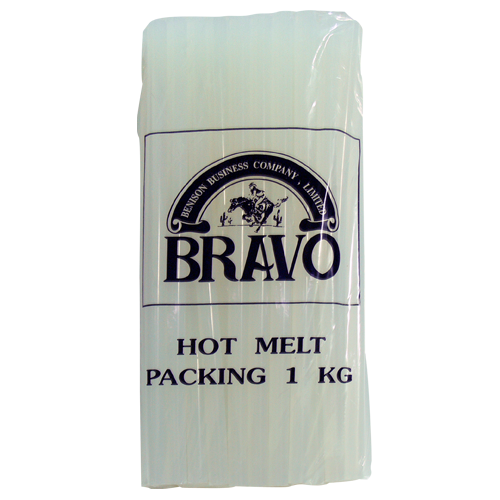 BRAVO AE118S
BRAVO - HOT MELT ADHESIVE
Hot melt adhesives are solid materials that melt at relatively low temperature (above 80°C /180°F) during the application or molding process. Once cooled, the materials become solid again, ensuring cohesion.
Hot Melt adhesives can help optimize manufacturing processes across a variety of markets and applications. TECHNOMELT solutions enable our customers to create next-generation products in these industries
1. Store in cool & dry area
2. Not recommended as a joinery adhesive.
1 KG.

---